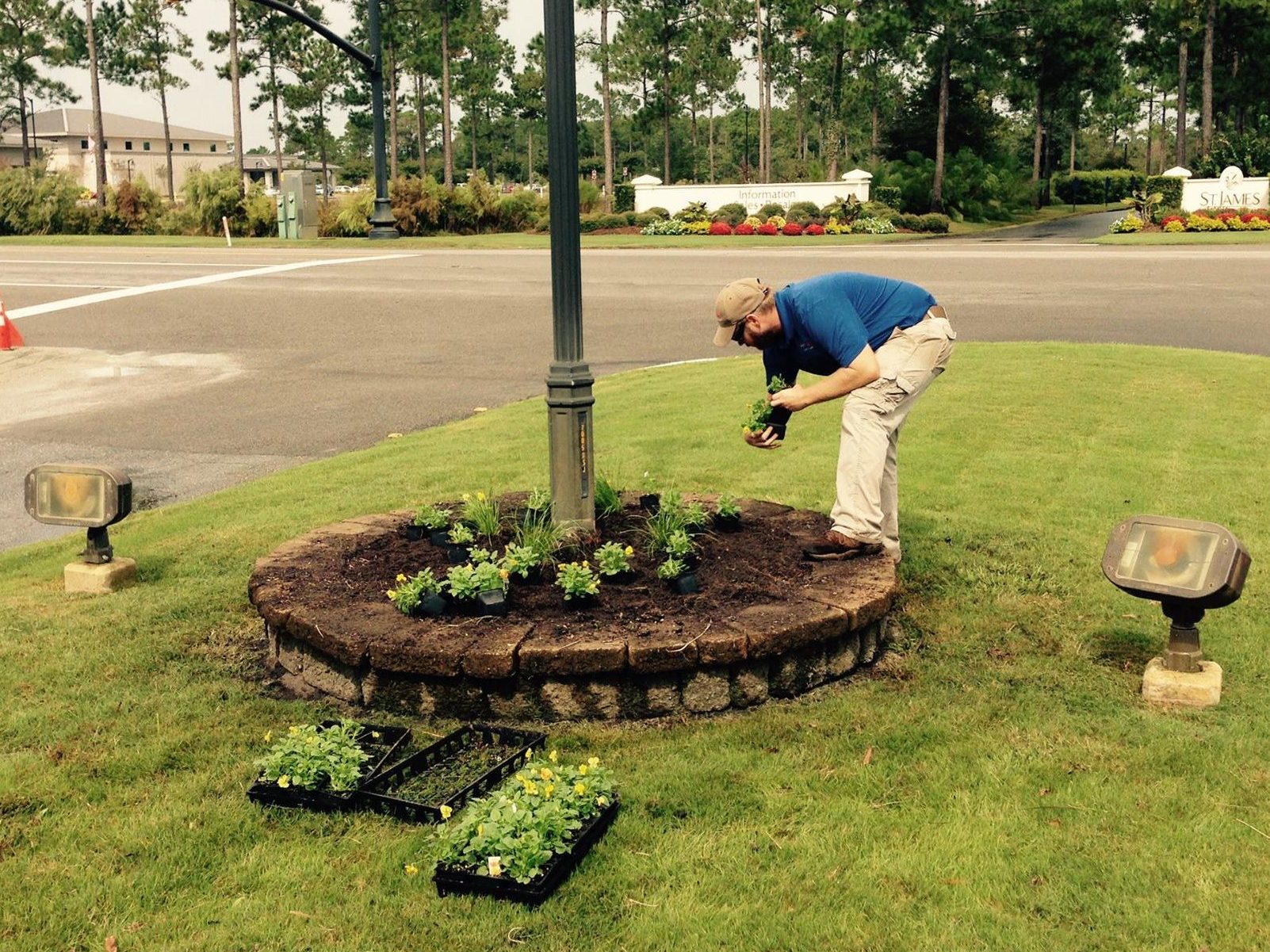 The installation process at Phoenix is now more efficient than ever!
We recently put in place a new streamlined installation process which allows us to ensure our customers receive five-star installation work quickly and consistently throughout six of our locations. The process, which features a specialized installation crew, has been up and running for the past month and both our customers, and the Phoenix team, have been thrilled with the initial results.
Our newly organized installation team is led by Jake Mauney and supported by Ashton Ornellas, two highly specialized Phoenix team members who will now manage all installation work in the majority of areas we serve. Jake, who grew up in Greenville and majored in horticulture, has swiftly proved himself as an invaluable asset to the Phoenix team. After initially joining on as part of our grounds crew, he was quickly promoted to Area Manager, and now oversees this new installation process. Ashton has also proved to be a quick learner and has been a strong support in completing installations city to city.
For the past month, this specialized crew has spent each week in a different town that we service, completing scheduled installations for the clients we serve. Their first week was spent in Columbia, followed by Charleston, Greenville, and Asheville. Future weeks will include work in Augusta and Charlotte, with their schedule continuing to cycle. The installation service that they provide often includes large-scale project such as drainage work, irrigation installations, concrete projects, and plant installations.
The driving factor behind implementing this improved process was so that we could provide high-quality installation work that is consistent property to property. Additionally, it allows our hometown crews the ability to focus solely on providing general maintenance services which include: mowing, weed, eating, edging, and blowing. Instead of completing install work as they had before, these crews are scheduling 4-5 large-scale installation jobs for their local properties in advance that will be completed by the specialized installation crew in weeks to come. By making this change, we are now able to vastly increase the number of installation services we provide, while simultaneously ensuring swift work is done of each install.
To get a feel for the type of work being completed by our specialized installation team, click on the photos below for a peak at a drainage installation.
If your property is in need of a significant installation, contact us today to speak to one of our landscape maintenance professionals.