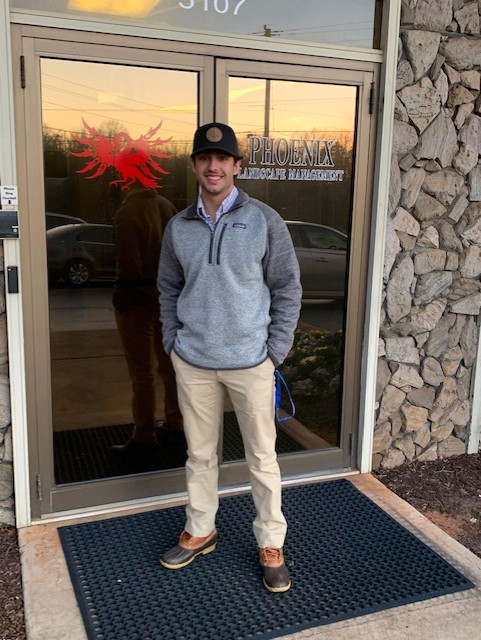 We would like to introduce Gavin Calderin who has been working with Phoenix during his winter break from Lander University until last week. Gavin, a graduate of Eastside High School, is a student at Lander University studying Sports Management with a minor in Accounting. He interned with Phoenix last summer and decided to come back during this past winter.
---
PHOENIX: Did you receipt adequate training and support during your internship?
PHOENIX: How would you describe the management style of your supervisor?
GAVIN
: Friendly, Open, and Responsive
PHOENIX: What was your least favorite experience during this last break?
PHOENIX: What did you learn this internship from last summer?
GAVIN
: Summer was all maintenance which I thoroughly enjoyed (my favorite), Winter is installation and LEAVES
PHOENIX: How would you describe the culture of Phoenix Landscape?
GAVIN
: Hard-working, great atmosphere, friendly, social (after hours), fun, salary was great
PHOENIX: In what ways could you improve the Internship Program?
GAVIN
: Shadowing a manager for a day
PHOENIX: Would you refer others through this program?
---
Our internship program is designed to last 11 weeks, with a rotating schedule that exposes you to many facets of the industry. Each intern will work with a Mentor to develop a program geared toward their personal interests and abilities.