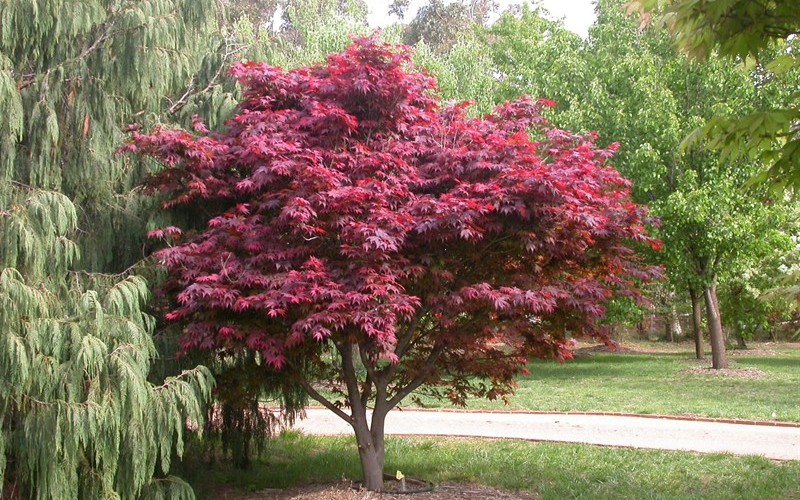 With so many new neighborhoods being built these days, often homebuyers are moving into houses with no shade or very small trees. However, trees can actually add a lot of value to a home as well as shade. So, when you are deciding on which tree you would like to add to your lawn, here are a few considerations that grow quickly and can handle our tough Carolina weather. Make sure to know which "Zone" you are in when purchasing a tree for your yard to make sure you have the most successful growth.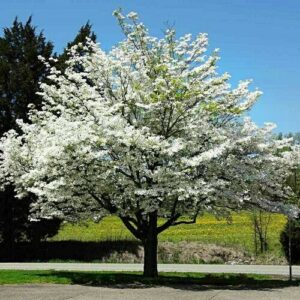 1) Dogwood Trees are one of the most identifiable flowering trees. They are beautiful all year round with their unique branches and bright red color in the fall.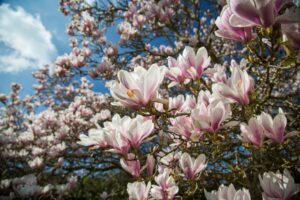 2) Saucer Magnolia Trees show off big, pink flowers in the spring. While they are quite the showstopper, they drop their large petals all at once, so be prepared to do some yard clean-up!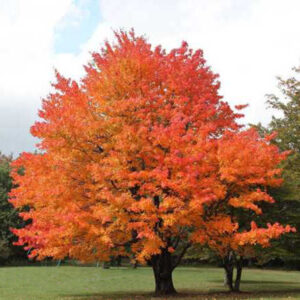 3) Sugar Maple Trees are known for their bright fall colors that tend to be the first of the season. This tree can grow up to 70 ft tall and is a great tree for shading your yard.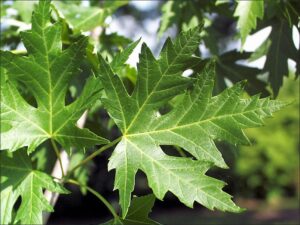 4) Silver Maple Trees are named because of the silvery shade on the bottom of their leaves. These trees shine during a windy day when their leave shimmer. This tree grows very quickly, and you can have a mature tree within 5 years of planting.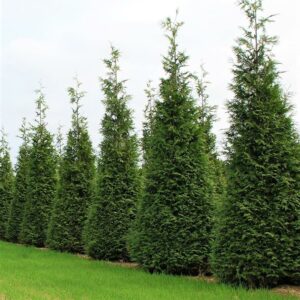 5) Green Giant Arborvitae are great "privacy trees." It is an evergreen that grows quickly to create a screen in between houses.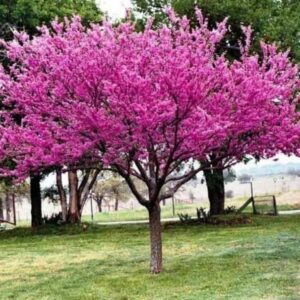 6) Eastern Redbud Trees are native to the Southeast and will add a pop of color to your yard in the spring. They are smaller trees, growing only 30 feet tall, but put on impressive leaves that will shade your yard for the remainder of the year.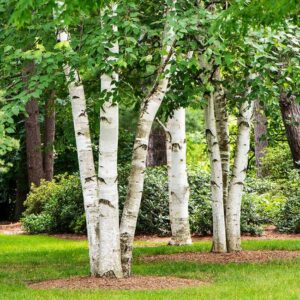 7) Paper Birch Trees will grow up to 60 feet tall. It is known for its white, peeling bark that shines through in the fall when the foliage turns bright yellow.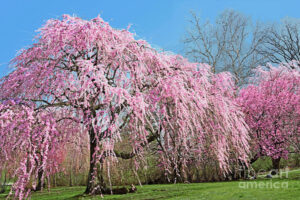 8) Weeping Cherry Trees are perfect for a smaller yard. Their branches cascade with flowers and create a romantic atmosphere even in confined spaces. 
Sources: https://www.bobvila.com/slideshow/15-of-the-best-trees-for-any-backyard-49100