MEET OUR TEAM
The People of Phoenix
Chad Johnson
President of Greenville
(Greenville, SC)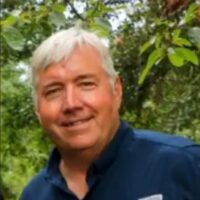 Chad joined Post Properties in 1984, beginning his 37 years of landscape experience and gaining an appreciation of the professionalism and skill that Post had built its reputation on in Atlanta, Georgia. Chad Johnson started and developed Carolina Landscape Management for six years between 1989 and 1995, maintaining properties in North and South Carolina from operations centers located in Charlotte, Columbia, and Raleigh-Durham. In 1995 Chad Johnson started Phoenix Landscape Management, Inc. and has grown and expanded the company into nine locations throughout the Southeast.
Matt Holmes
President of Charleston
(Charleston, SC)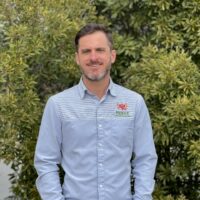 Matt is a graduate of The Citadel and oversees our Charleston, Augusta, and Savannah Operations. He was introduced to Phoenix by participating in a summer internship program while he was attending college.  In 2009 he began managing Phoenix Landscape Management and later became Vice President of the Charleston Operations. Matt holds his pesticide applicators license and also demonstrates his talents including landscape design, floriculture design, implementation, and maintenance through educating and guiding managers and crew. He believes that the key to success is outstanding customer service which makes him an asset to this organization through all his wisdom and dedication to this business.
Jeremy Loadholdt
President of Charlotte
(Charlotte, NC)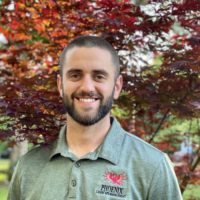 While Jeremy was growing up, he loved to help his granddad on the family land. His love for nature and seeing the fruits of his labor, led him to begin a landscaping business while in high school. Jeremy attended Clemson University and graduated with a degree in Horticulture.  In 2014, Jeremy was hired as an Area Manager with PLM and moved to Charlotte. Jeremy's business acumen lead to a promotion as the Charlotte Operations Manager. His gregarious personality makes his customers and co-workers smile, but his commitment to do whatever it takes is what makes him an invaluable part of our team.
Kevin Thompson
Vice President of Operations
(Greenville, SC)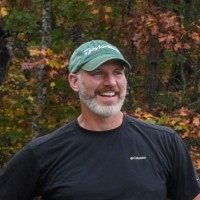 Kevin has 27 years of industry experience beginning when he was a teenager and started his own landscaping operation. Kevin decided to work for a landscaping company to learn about running a business. In 1994, Kevin began his own landscaping company, Thompson's Lawn Care, where he acquired hands-on experience by working with nurseries and golf courses. In 2001, Kevin's reputation was well-established, and he accepted an Area Manager position with PLM. His talents go beyond landscaping, as he has proven to be a key component in PLM's operations, including developing and training much of our young talent. Kevin currently serves as PLM's VP of Operations, primarily focusing on Greenville, Anderson, Spartanburg, and the surrounding upstate regions.
Tim Skelton
Vice President of Sales
(Greenville, SC)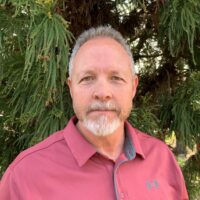 Tim has 31 years of industry experience starting with Southern Lawn in 1989. Tim managed their operations prior to starting New South Landscape, which had operations centers in Greenville and Columbia, South Carolina. In 2001, he sold his interest in New South to start a partnership with Phoenix Landscape Management as he is Co-Owner. He has the experience in the overall management of the operations for all our military contracts in the Southeast. Tim has been an integral part of growing our Greenville, Columbia, Charleston, and Augusta locations.
Shawn Fitzgerald
Regional Manager
(Coastal Carolina)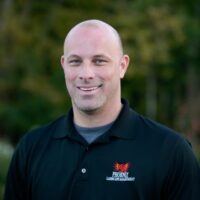 Shawn grew up in Tampa, FL. While attending the University of South Florida, he joined the Army. After 9/11 occurred, Shawn was deployed to Iraq. He served two tours, the last one ranking as a Company Commander. Due to Shawn's leadership skills, he continued to move up the ranks, commanding 800 soldiers and over $400 million in equipment. Shawn still serves our country in the Army Reserves. Not only does he have a wealth of real-world experience, Shawn also holds two Masters Degrees. Shawn and his family are excited to put down roots in Myrtle Beach, where Shawn uses his skills to lead the Phoenix team.
Adam Wyman
Business Development Manager
(Charlotte, NC)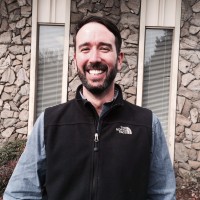 Adam started with PLM in 2009 as a laborer in Greenville, SC while working on a degree in Landscape Architecture. His hard work and talent for designing landscape installation was quickly rewarded with a promotion to Supervisor. In 2010, Adam took another promotion at our Charlotte Branch as an Area Manager. In 2012, he moved to our Coastal Branch to operate the St. James Community for several years. Currently, Adam is the Regional Manager for the Charlotte NC and Columbia SC operational branches.
Inman Love
Operations Manager
(Coastal Carolina)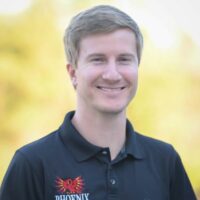 Inman grew up in Gaffney SC. He started his landscape career while in middle school, working with his dad on the weekends to maintain rental properties. While attending Clemson University, Inman interned at Brookgreen Gardens where he fell in love with the Coastal landscape. In 2015, Inman graduated from Clemson with a degree in Environmental Horticulture. Inman has a passion for landscape design and is also a licensed pesticide applicator. Inman was hired in 2015 as a project manager at our Coastal Carolina branch. He is now responsible for leading the installation, fertilization, spray, and irrigation crews. He enjoys working with the crews and seeing the results of a finished design. Inman enjoys working for a reputable company and is expanding his knowledge of the landscape industry.
Mary Johnson
Operations Manager
(Coastal Carolina)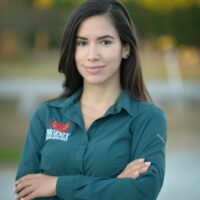 Mary was born in Miami, FL then moved to Venezuela as a baby. She spent her childhood there but moved to South Carolina for high school. Mary moved back to Venezuela for college and loved to create art in her spare time. Due to the political unrest in Venezuela, Mary came back to the States when it became unsafe. Mary began working for Phoenix in 2016 helping with a variety of administrative tasks, including translation and interpretation. She transitioned into the landscaping field in 2017 and found it to be a great fit. Mary was able to channel her artistic energy into creating beautiful landscaping. Because of her natural talent, tenaciousness, and ability, Mary was promoted to a manager. She loves being in a leadership roll where she can use her people skills and lead by example, all while creating beautiful landscapes for residents to enjoy.
Matt Swartzmiller
Area Manager
(Coastal Carolina)
Matt started working in the Landscape Industry as a teenager. Because of Matt's self-discipline and commitment to serving others, he worked his way up. In 1995, he was hired as a Supervisor for Phoenix in Greenville.  Matt proved to be skilled at managing his time, as he graduated from Clemson in 2000 majoring in Horticulture, while working for Phoenix. Afterward, he was promoted to an Area Manager and worked for PLM until 2002.  Then, Matt opened his own landscaping business, which he operated for 12 years. Recently, Matt was presented with the opportunity to move to our Coastal Branch. He always considered the Coast a vacation area and delighted in the fact he could be a part of that atmosphere, while working for a reputable, growing company.
Joann Pecoraro
Area Manager
(Coastal Carolina)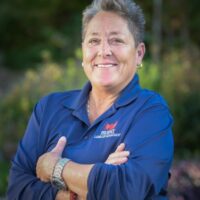 Joann grew up in Maryland where she loved having her hands in the dirt and planting flowers. After high school, she moved to Florida to enjoy warmer weather and pursue a career in landscaping. Joann started out doing install work for new construction, learning how to operate heavy equipment. After a few years, she took job at the Grand Cypress Resort in Orlando. She learned about landscape maintenance and pest control. Eventually, Joann began working at Disney World, broadening her skill set by learning about topiary. She discovered that she had a natural talent bringing animated characters to life by using shrubs and other plants to create living statues. She earned her Horticulture degree from the Disney Tree Farm and began teaching topiary at the Disney Institute. Joann decided to move to Pawleys Island to enjoy some cooler weather. Joann was very impressed with Phoenix's reputation and joined our team.
Justin Holmes
Area Manager
(Charleston)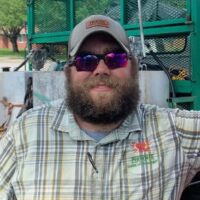 Justin grew up in the mountains of North Carolina and Virginia.  He attended Clyde A. Erwin High School graduating in 2006.  His parents instilled a strong work ethic and professionalism in him from a young age.  Justin loved the outdoors which drove him to accept a position at the Biltmore Estate in the Horticulture department. As the Grounds Keeper, he developed a love for maintaining the turf, later accepting a Crew Leader Position with TPS Landscaping, and in May 2017 he began his career with Phoenix.  During his spare time, he enjoys and treasures his time with his family and all the University of Virginia sports.
Giovanny Rodriguez
Area Manager
(Charlotte)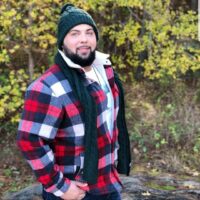 Gio grew up in South Beach Miami enjoying the beautiful beaches and wildlife. His athletic ability and work ethic made him a football star in high school and earned him a spot on Florida International University's team. After finishing his degree in marketing and landscaping engineering, he worked designing the landscaping for nuclear sites in Georgia. Although he is new to the Charlotte area, he enjoys the friendly people and the delicious restaurants the city has to offer. He loves working for Phoenix, where he says it's the perfect-sized company and has a great company culture.
Sara Durant
Area Manager
(Charlotte)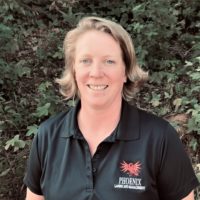 Sara was raised on fresh air and NASCAR in Upstate New York. After graduating with a degree in education from Ithaca College, she moved to Charlotte to pursue a career in the racing industry. Sara taught elementary school for a year before landing a full-time NASCAR job as a tire specialist. For fourteen years, she enjoyed the fast-paced industry, supplementing her income working in the landscape industry. Eventually, Sara owned and operated her own residential landscape business. Looking to take her career to the next level, she joined Team Phoenix. Even though Sara has found a new career that she loves, she still enjoys taking her kids to the race track on the weekends.