Who would not agree that butterflies are the perfect addition to any garden? They add a pop of color as they fly across your flowers and cause no harm to your plants. Because butterflies do not have a jaw to chew on leaves and petals, they require nectar-rich flowers for their diet. If you would like to attract these pretty little creatures to your yard, here are a few options of plants that will draw them in. Remember that butterflies eat with their eyes first, so make sure to have lots of bright colors for them by filling your garden with pinks, purples, reds, yellows, and oranges. Here are just a few examples of some great butterfly plants.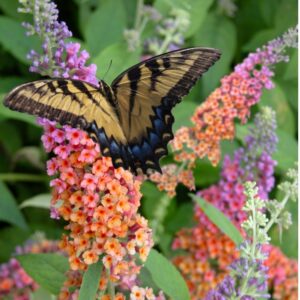 1. Butterfly Bush – This is perhaps the most obvious plant for butterflies, and it comes in a variety of colors and will definitely bring in butterflies. Make sure that you map out your garden well because it can grow very large.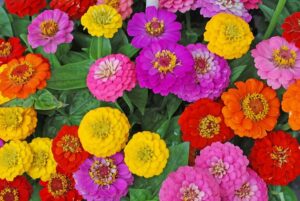 2. Zinnias – These flowers are known for their bright colors and ability to withstand high temperatures and lots of summer sun.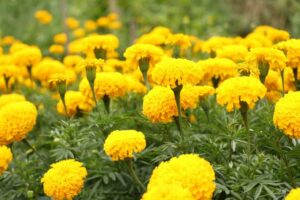 3. Marigolds are a beautiful gold flower that butterflies love! They also do not attract deer like some other plants might.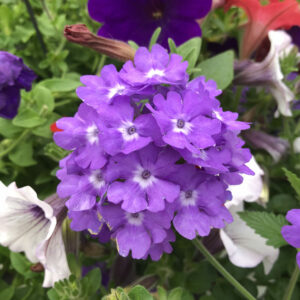 4. Princess Dark Lavendar Verbena will bloom from Spring until Fall. They are hardy plants that love the sun and are sure to bring in plenty of flying friends.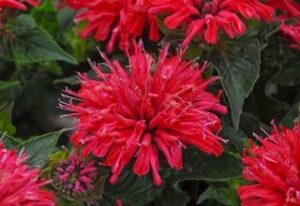 5. Bee Balm is a Southern favorite. They come in a variety of colors and grow about 2-4 feet tall. These fun plants have also been known to bring in hummingbirds.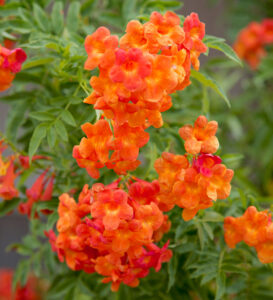 6. Bells of Fire Tecomas are great plants if you have a small garden. They grow well in the ground or in a container. Their unique color is sure to bring in several butterflies.
Sources:
https://www.southernliving.com/home-garden/gardens/plants-that-attract-butterflies?slide=971b8d87-038e-4125-b77b-5aa028a9a239#971b8d87-038e-4125-b77b-5aa028a9a239
https://www.southernliving.com/home-garden/gardens/how-to-attract-butterflies