ABOUT US
Since we started serving the Upstate in South Carolina in 1995, Phoenix Landscape Management has expanded our commercial landscaping operations to a total of six locations across the Southeast.
Our Service Branches & Surrounding Areas
With four Operational Branches (Greenville/Spartanburg, Charlotte, Charleston) and surrounding locations throughout Georgia, North Carolina, and South Carolina, there is a greater chance that Phoenix Landscape Management is positioned near to serve you!
Our Service Philosophy
Our growth has been fueled by relationships with our customers. They know they can depend on us to follow through with our promises. We define fantastic service as listening to our customers and finding solutions to their problems, and we deliver by maintaining a "whatever it takes" attitude.
One way we fulfill our commitment to our customers is through a local service manager who will:
Conduct weekly property visits and provide "hands-on" management
Always be available to respond within a reasonable timeframe
Proactively offer services and solutions to meet your needs
Provide updates and reports on your property's service schedule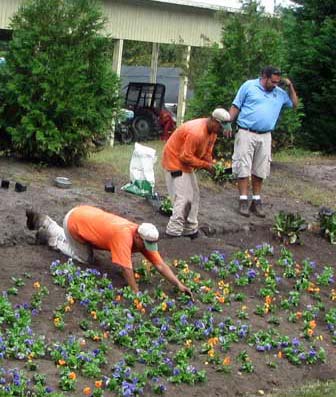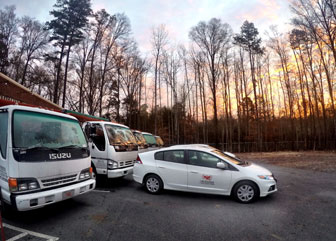 Safety
Our staff emphasis is on safety and professional performance. Our trucks are bright orange and our employees wear bright orange for safety both on the job site and out on the road. We perform weekly toolbox safety meetings as outlined by OSHA, as well as maintain a comprehensive employee training program. Employees are certified to operate equipment and vehicles and are trained to work safely around other employees and the public.
Green Solutions
Phoenix is committed to protecting our environment. We offer natural fertilizers and specialty water conservation services. Our propane powered mowers operate 70% cleaner than traditional mowers and use half the oil of traditional gas-powered mowers. Additionally, instead of the "industry-standard" truck, each of our area managers drives a Hybrid for optimal gas efficiency.
Associations & Certifications

Pesticides Licenses
(NC, SC, GA)
NC Landscape Contractors License
Tucor certified and state licensed