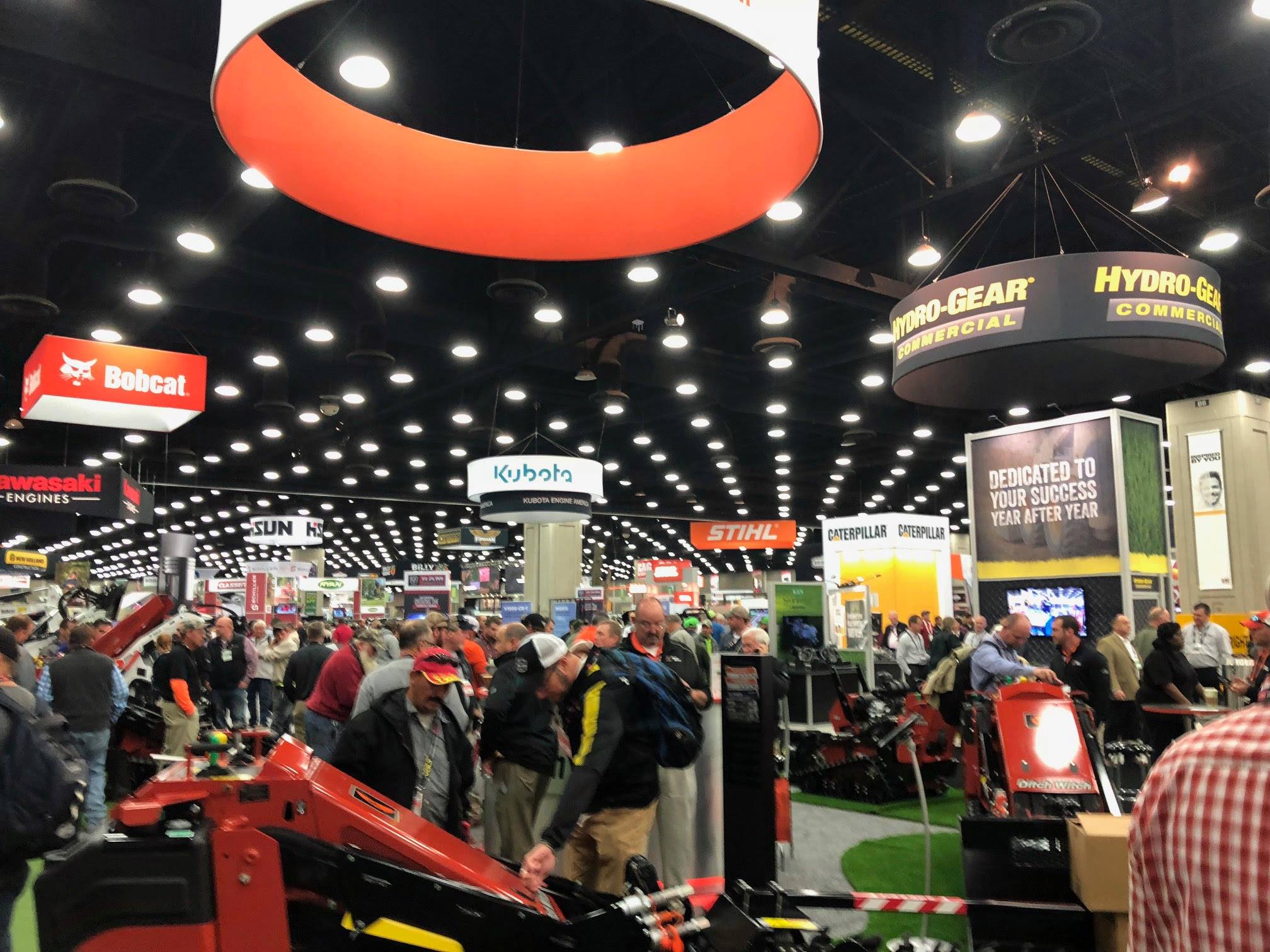 Failure to continue to learn and grow in your industry can lead to you and your company being left behind. This mentality is heavily believed within Phoenix and it is why so many of our managers and staff attend trade shows, participate in continuing education classes, and help lead forums.
Recently, the owner of Phoenix, Chad Johnson, took myself and our VP of Charleston, Matt Holmes, to attend the Green Industry & Equipment Expo (GIE) in Louisville, Kentucky. Our group flew out early Wednesday morning and made it in time to attend a half day seminar about the software program we use to run our business. While at the class, we learned about some tips and tricks of the software and how we can best tailor the program to our business. One specific idea that we plan to implement from the training seminar was a new method that not only provides more accurate bids, but also enables us to provide a quicker turnaround on proposals.
The next morning we got an early start and made our way over to the expo center. The expo had over twenty acres of demo areas with industry leading equipment as well as an entire convention center full of trade show booths and their representatives.
For most of the day, our crew stayed together inside the convention center touring all of the booths and networking with other professionals. We admired all of the shiny new equipment, and we were even able to get valuable hands on experience with many of the products.
After a while, Matt and I broke off and went to the demo area to ride some of the battery powered mowers. We were shocked to find that the mowers were just as powerful, agile, and tough as the traditional gas-powered mowers. The most impressive aspect was how quiet they were in comparison. You could easily talk to the person next to you while the mower was turned on and the blades were engaged. This lead to the discussion of how the "green initiative" is taking off with rapid growth. It seemed like most of the expo was focused on battery powered equipment and robots. So much so that you would have sworn you were at a lithium ion battery conference.
Overall, it's quite obvious that in the upcoming years many landscaping professionals will be moving in this direction and, we dare say, it is exciting. The possibility of providing a cleaner service and keeping costs lower is an all around benefit for everyone. With this in mind, we encourage you to pay close attention as we bring you the next exciting wave of Phoenix Landscape Management.
Jeremy Loadholdt
Area Manager
Charlotte, NC
For photos from the expo check out the gallery below: