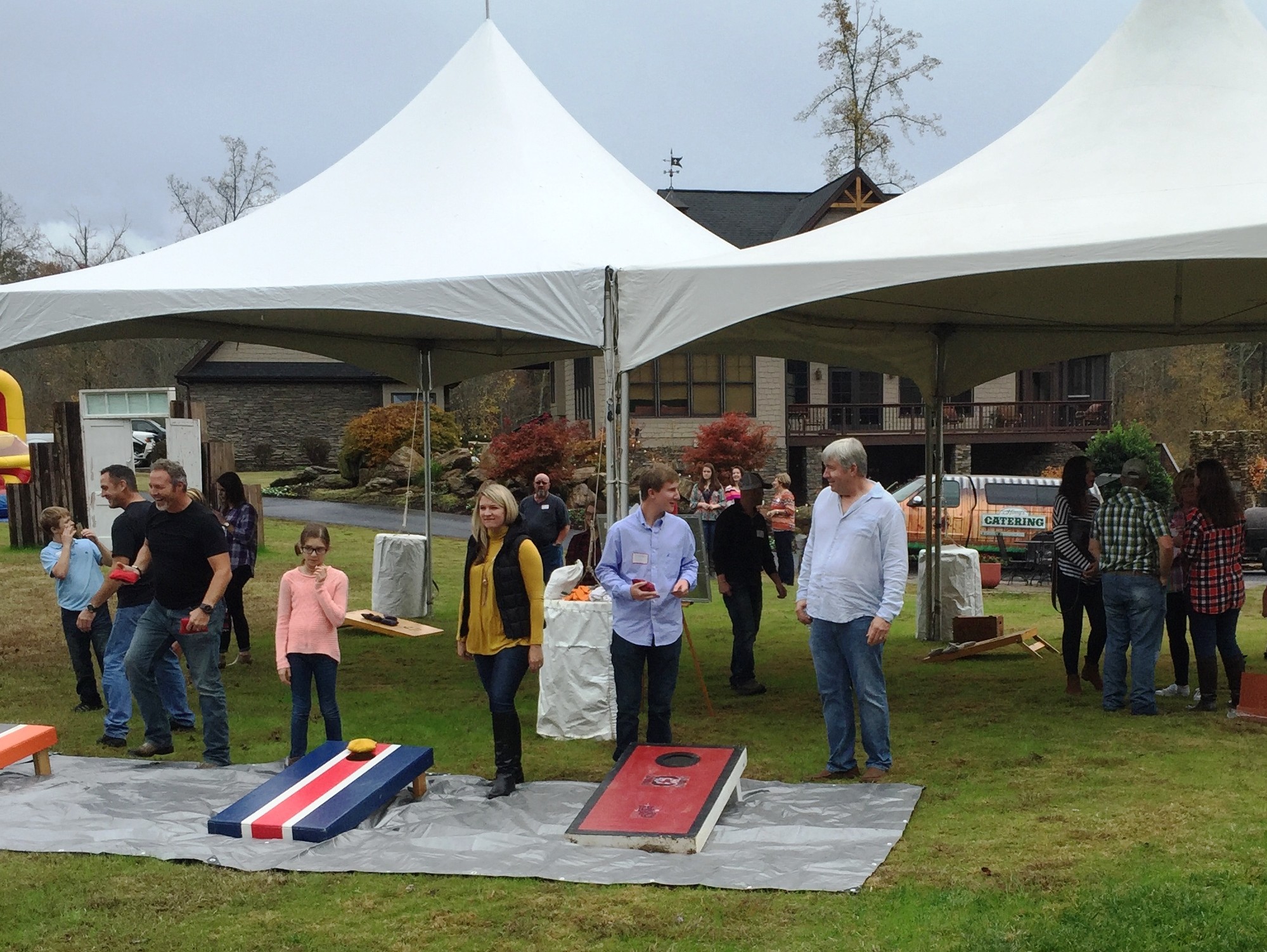 The weather couldn't dampen the spirits of the Phoenix employees, customers, associates and families during the 20th Anniversary Celebration. Approximately eighty people came together to celebrate Phoenix Landscape Management's 20th Anniversary. It was held at the Hollow at Paris Mountain in Greenville, South Carolina, a lovely outdoor venue complete with waterfalls and wildlife. There was bar-b-que, music, activities for the young and a corn-hole tournament to keep everyone entertained.
Our president, Chad Johnson, thanked the employees, customers, and business associates for all that they have done to make Phoenix a success. Phoenix is about relationships. Without teamwork, we wouldn't be able to continue to grow our company. When we work together, there's nothing that we can't accomplish!
In this month when we often reflect on our blessings, we thank God for all He has given us. We are grateful for the freedoms that we enjoy because we live in this land of opportunity. We thank our veterans and those currently serving in the military for all they have done and continue to do to keep us safe and preserve our freedom.
May our team members, customers, associates and families be blessed with good health and prosperity!
Thank you, Chad, for your vision, energy, and extraordinary leadership! Here's to another 20 years.