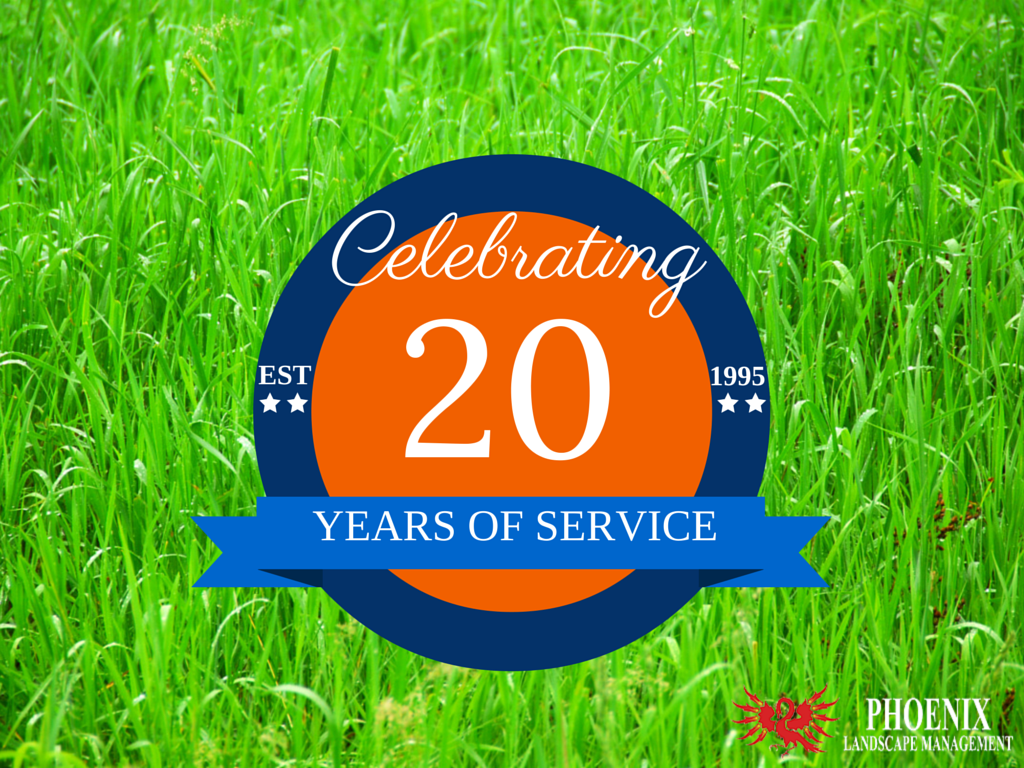 First and foremost, to all of our customers, Phoenix Landscape Management gratefully thanks each and every one of you for your continued support. We certainly couldn't have done it without you!
20 years of being in the service industry is no easy task.  Through bumps and bruises, trial and error, we learn and grow stronger.  We have certainly listened and learned from our customers and staff. After all, Phoenix begins with PEOPLE!
The landscape industry has changed so much in the last 20 years, and we have adapted to fit the demands quite well through our exclusive services tailored to our customers' individual needs. Some of the new cutting edge services we offer include the introduction of our propane powered mowers to burn 70% cleaner than gas powered mowers and utilize half the amount of oil than traditional mowers. We use organic compounds to reduce the amount of phosphates and pesticides into our water system and offer our integrated pest management program. We also drive more fuel efficient vehicles in an effort to reduce fuel consumption.  We have incorporated all of these services, plus more, based off research and listening to our customers' needs.
As we start 2015, we are dedicated more than ever to accomplish another 20 years one day at a time. A "WHATEVER IT TAKES" attitude is our goal every day from every Phoenix employee!  Thank you for checking out our new website and don't forget to enter the drawing for a chance to win the seasonal color install.  As always, check back for more Phoenix Landscape Management tips, tricks, and seasonal items you can utilize for your own personal space.
Kevin Thompson
VP of Operations