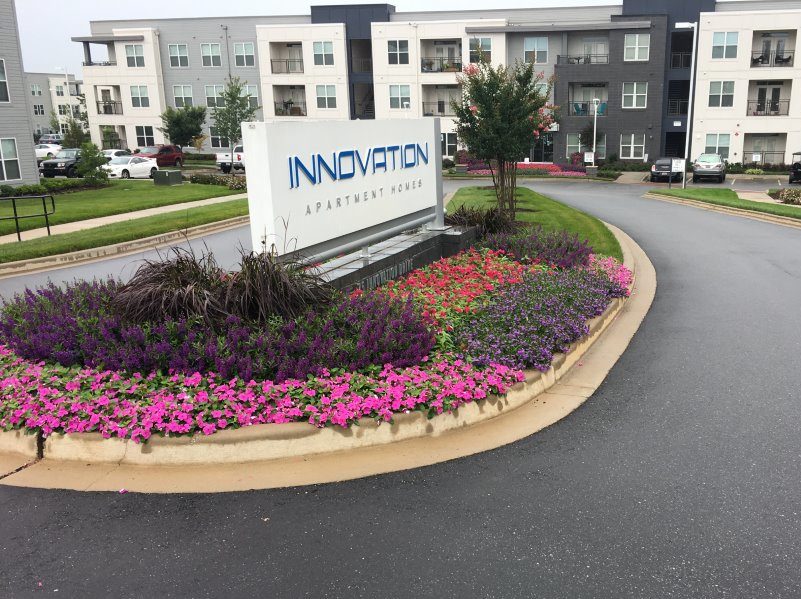 We're extremely proud to announce that Phoenix Landscape Management customer, Innovation, recently received the "Outstanding Floral Display" Award for the South Division at the Mid-America Annual Leadership Conference in Memphis, TN!
The award-winning floral display, which consisted of both beds and pots throughout the high-end apartment community, was judged against 65 properties in South Carolina, Georgia, Texas, Arizona, Nevada, and Colorado.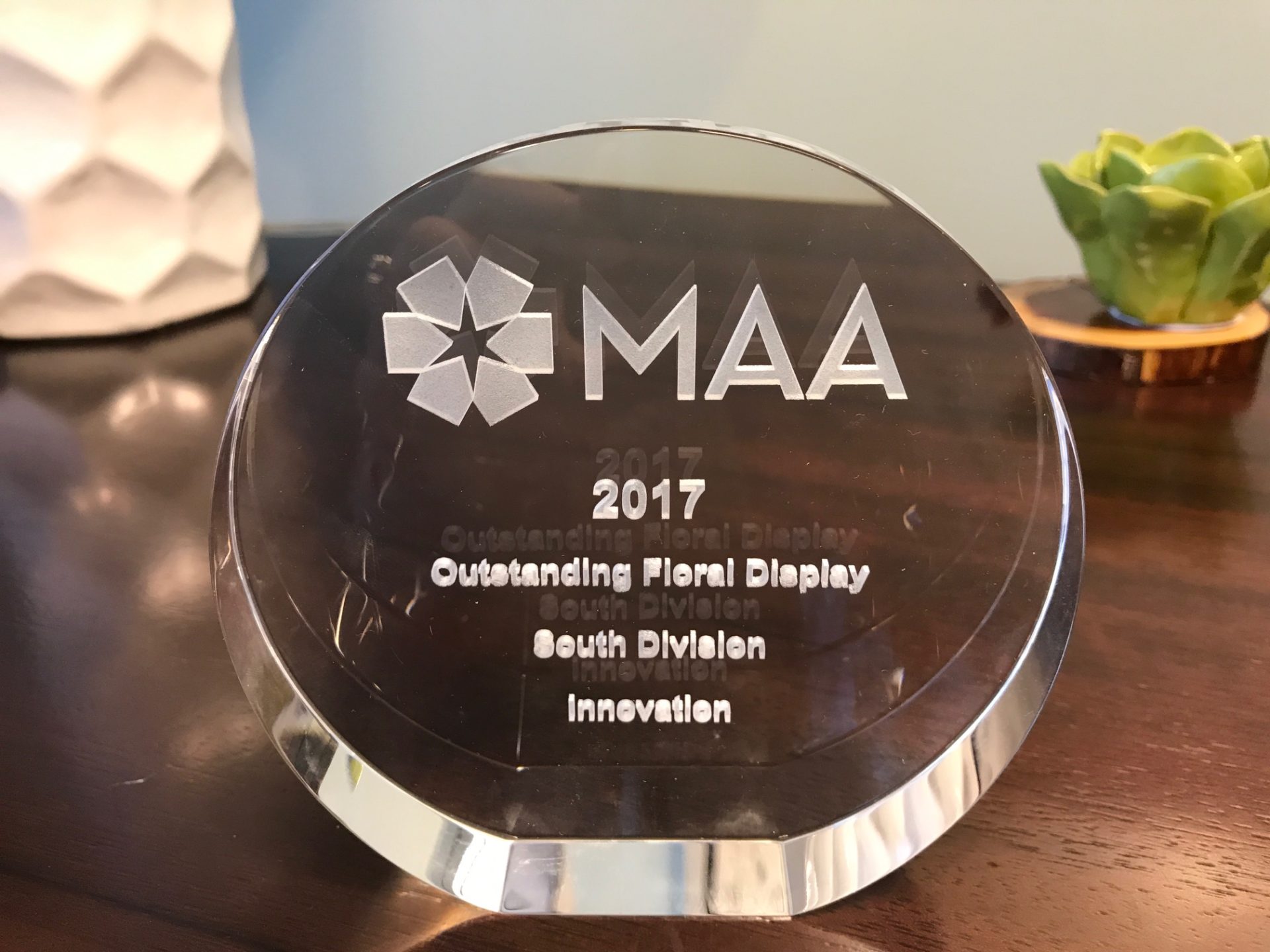 We're honored to provide our services to Innovation Apartment Homes and their landscaping is a matter of great pride for both ourselves and the Innovation team. The Innovation property manager, Daron Fowler, expanded on this excitement and gratitude by saying, "Our beautiful display of beds and pots throughout the entire year has been a major source of pride for our team here and is now officially considered "award-winning"! Thank you all for the hard work you put into making our property beautiful!"
The Phoenix team would like to thank the Mid-America Association for this recognition and the amazing efforts of our experienced design and installation teams whose work is directly reflected in the award-winning floral display. Most importantly, we want to thank our customers for having the confidence in us and allowing us the opportunity to design and maintain their outdoor environments.
Interested in winning an award for your commercial property? Contact our team of highly-trained professionals today!