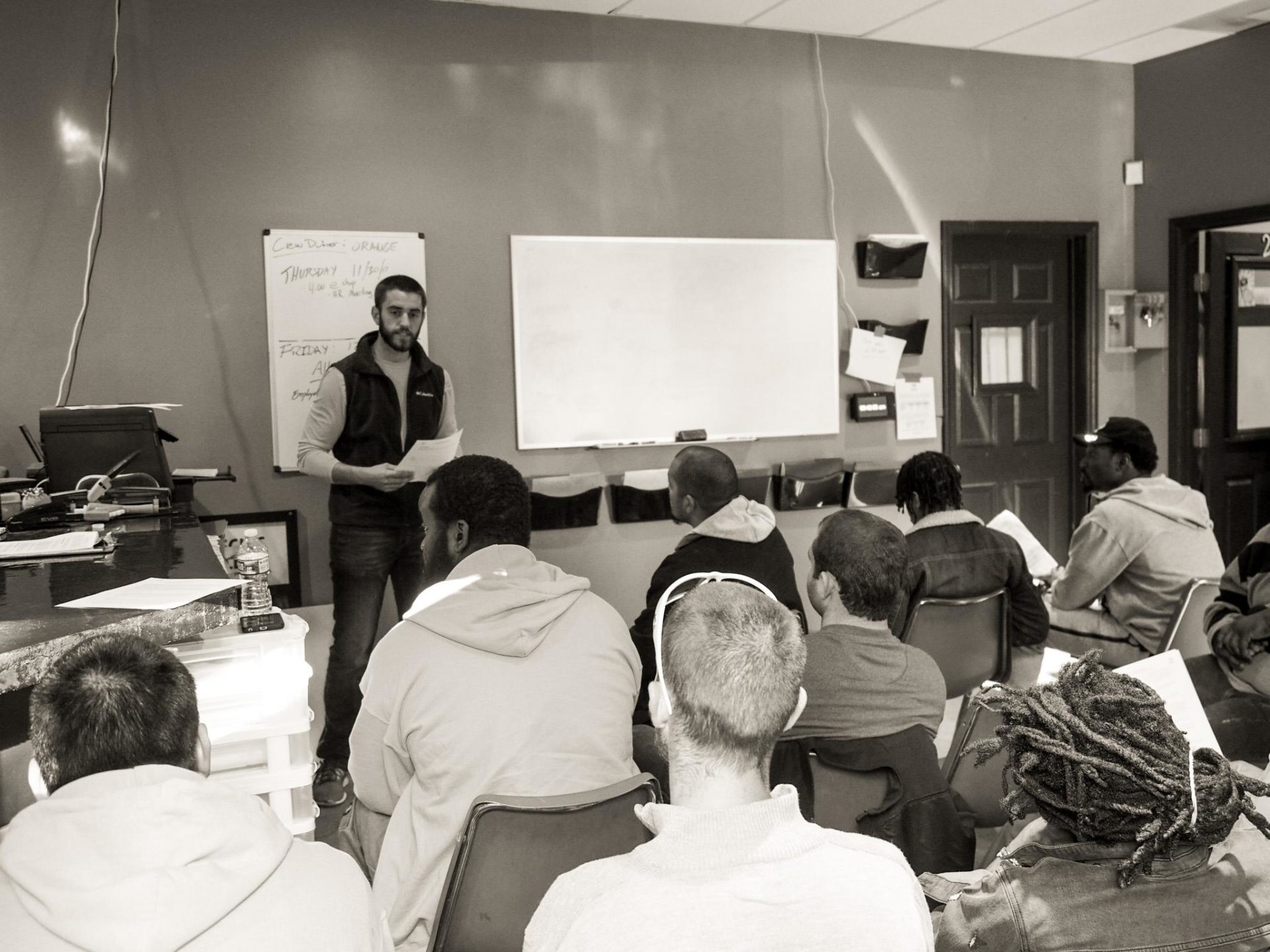 Phoenix Landscape Management held our fourth quarter training and appreciation event for our Charlotte branch this past Friday. Our training and appreciation events are just one of the ways that we invest in the development of our employees, and show appreciation for the efforts they put in on a daily basis. We hold these events quarterly and strive to set a relaxed welcoming atmosphere where our employees can enjoy themselves and gain crucial skills to help them become more successful.
During the training, we like to hit on three main topics, company policies and procedures, Career and personal development, and seasonal training. The company policies and procedures portion are intended to reinforce the guidelines we have set out in our company handbook that are intended to be a compass to allow the employees to be successful in our systems. Career and personal development is intended to give our employees the tools and skills they need to reach their personal and career goals. And the seasonal training portion is intended to give them specialized training in the different types of activities they will be faced with as the weather changes.
The event began with a breakfast of biscuits and coffee, and some social time. After the breakfast, we dove into our in-shop training meeting where we covered three topics. The company policies section focused on personal protection equipment requirements and dress codes. The career development portion involved a discussion on what it means to be a leader in the workplace and how to lead through difficult times. Our seasonal training session was led by David Rickenbaker of Hi Cotton Greenhouses LLC, and covered seasonal color. David trained our employees on how to properly prepare beds for flowers, how to care for flowers throughout the season, and how to detect pest and diseases on annual flowers. After the in-shop training meeting, we headed out to a property to perform some hands-on training. There our crews inspected some recently planted annual flower beds for proper bed preparation and plant vitality. The day wrapped up with a great lunch at a local restaurant where we enjoyed some more social time and took the opportunity to thank our employees for their hard work.
Here's a closer look at what the training and appreciation event entailed: